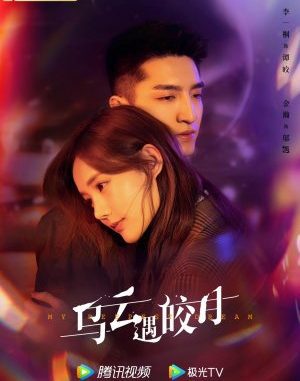 Sinopsis Drama China My Deepest Dream (2022)
Download Drama China My Deepest Dream Sub Indo – Wu Yu adalah jurusan matematika, tetapi bekerja sebagai mekanik, sementara Tan Jiao menulis novel misteri untuk mencari nafkah. Pasangan bertemu secara tidak sengaja, ketika Tan Jiao perlu memperbaiki mobilnya. Namun, dia memiliki kesan yang luar biasa, bahwa mereka pernah bertemu sebelumnya. Baru kemudian, dia menyadari bahwa dia memiliki satu tahun kehidupan, benar-benar dihapus dari ingatannya. Segera, ternyata kunci ingatannya yang hilang mungkin adalah pelayaran kapal. Pelayaran yang sama yang dia dan Wu Yu temui. Sejak saat itu, pasangan mencoba untuk membuat ulang jalannya peristiwa dari waktu itu, yang bahkan lebih sulit. oleh fakta bahwa Wu Yu sendiri tidak ingat waktu yang dihabiskan di kapal.
Pasangan itu, bagaimanapun, memiliki alasan bagus untuk mengungkap kebenaran, ketika ternyata tur ini adalah kunci untuk menemukan siapa yang membunuh saudara perempuan Wu Yu. Segera, berkat kemampuan untuk melakukan perjalanan dalam waktu, keduanya mencoba tidak hanya untuk memulihkan ingatan mereka dan menyelamatkan kerabat pria itu, tetapi juga untuk memahami mengapa mereka menemukan diri mereka dalam situasi ini, sejak awal.
Detail Drama
Native Title: My Deepest Dream/ 乌云遇皎月
Also Known As: The Dark Clouds Meet the Bright Moon , Wu Yun Yu Jiao Yue , 烏雲遇皎月
Director: Yu Chung Chung, Cai Cong
Screenwriter: Fan Kan, Xu Peng Peng
Genres: Thriller, Romance, Sci-Fi, Fantasy
Country: China
Episodes: 30
Aired: Oct 1, 2022 – Oct 21, 2022
Aired On: Monday, Tuesday, Wednesday, Thursday, Friday, Saturday, Sunday
Original Network: Tencent Video
Duration: 45 min.
Cast
Li Yi Tong sebagai Tan Jiao
Jin Han sebagai Wu Yu
Jenny Zeng sebagai Zhuang Yu
Wang Zi Rui sebagai Shen Shi Yan
Fan Jin Wei sebagai Zhu Yu Tong
Lu Yu Xiao sebagai Wu Miao
Episode 1
480p (HARDSUB INDO): Zippyshare | SafeFile | GDrive | Hxfile | Upstream | Hexupload | UserDrive |  Krakenfile| Streamlare
720p (HARDSUB INDO):  Zippyshare | SafeFile | GDrive | Hxfile | Upstream | Hexupload | UserDrive | Krakenfile| Streamlade
Episode 2
480p (HARDSUB INDO): Zippyshare | SafeFile | GDrive | Hxfile | Upstream | Hexupload | UserDrive |  Krakenfile| Streamlare
720p (HARDSUB INDO):  Zippyshare | SafeFile | GDrive | Hxfile | Upstream | Hexupload | UserDrive | Krakenfile| Streamlade
Episode 3
480p (HARDSUB INDO): Zippyshare | SafeFile | GDrive | Hxfile | Upstream | Hexupload | UserDrive |  Krakenfile| Streamlare
720p (HARDSUB INDO):  Zippyshare | SafeFile | GDrive | Hxfile | Upstream | Hexupload | UserDrive | Krakenfile| Streamlade
Episode 4
480p (HARDSUB INDO): Zippyshare | SafeFile | GDrive | Hxfile | Upstream | Hexupload | UserDrive |  Krakenfile| Streamlare
720p (HARDSUB INDO):   Zippyshare| SafeFile | GDrive | Hxfile | Upstream | Hexupload | UserDrive | FastDown | Streamlade
Episode 5
480p (HARDSUB INDO): Zippyshare | SafeFile | GDrive | Hxfile | Upstream | Hexupload | UserDrive |  Krakenfile| Streamlare
720p (HARDSUB INDO):  Zippyshare | SafeFile | GDrive | Hxfile | Upstream | Hexupload | UserDrive | FastDown | Streamlade
Episode 6
480p (HARDSUB INDO): Zippyshare | SafeFile | GDrive | Hxfile | Upstream | Hexupload | UserDrive |  Krakenfile| Streamlare
720p (HARDSUB INDO):  Zippyshare | SafeFile | GDrive | Hxfile | Upstream | Hexupload | UserDrive | FastDown | Streamlade
Episode 7
480p (HARDSUB INDO): Zippyshare | SafeFile | GDrive | Hxfile | Upstream | Hexupload | UserDrive |  Krakenfile| Streamlare
720p (HARDSUB INDO):  Zippyshare | SafeFile | GDrive | Hxfile| Upstream | Hexupload | UserDrive | Krakenfile| Streamlade
Episode 8
480p (HARDSUB INDO): Zippyshare | SafeFile | GDrive | Hxfile | Upstream | Hexupload | UserDrive |  Krakenfile| Streamlare
720p (HARDSUB INDO):  Zippyshare | SafeFile | GDrive | Hxfile| Upstream | Hexupload | UserDrive | Krakenfile| Streamlade
Episode 9
480p (HARDSUB INDO): Zippyshare | SafeFile | GDrive | Hxfile | Upstream | Hexupload | UserDrive |  Krakenfile| Streamlare
720p (HARDSUB INDO):  Zippyshare | SafeFile | GDrive | Hxfile | Upstream | Hexupload | UserDrive | Krakenfile| Streamlade
Episode 10
480p (HARDSUB INDO): Zippyshare | SafeFile | GDrive | Hxfile | Upstream | Hexupload | UserDrive |  Krakenfile| Streamlare
720p (HARDSUB INDO):  Zippyshare | SafeFile | GDrive | Hxfile | Upstream | Hexupload | UserDrive | Krakenfile| Streamlade
Episode 11
480p (HARDSUB INDO): Zippyshare | SafeFile | GDrive | Hxfile | Upstream | Hexupload | UserDrive |  Krakenfile| Streamlare
720p (HARDSUB INDO):  Zippyshare | SafeFile | GDrive | Hxfile | Upstream | Hexupload | UserDrive | Krakenfile| Streamlade
Episode 12
480p (HARDSUB INDO): Zippyshare | SafeFile | GDrive | Hxfile | Upstream | Hexupload | UserDrive |  Krakenfile| Streamlare
720p (HARDSUB INDO):  Zippyshare | SafeFile | GDrive | Hxfile | Upstream | Hexupload | UserDrive | Krakenfile| Streamlade
Episode 13
480p (HARDSUB INDO): Zippyshare | SafeFile | GDrive | Hxfile | Upstream | Hexupload | UserDrive |  Krakenfile| Streamlare
720p (HARDSUB INDO):  Zippyshare | SafeFile | GDrive | Hxfile | Upstream | Hexupload | UserDrive | Krakenfile| Streamlade
Episode 14
480p (HARDSUB INDO): Zippyshare | SafeFile | GDrive | Hxfile | Upstream | Hexupload | UserDrive |  Krakenfile| Streamlare
720p (HARDSUB INDO):  Zippyshare | SafeFile | GDrive | Hxfile | Upstream | Hexupload | UserDrive | Krakenfile| Streamlade
Episode 15
480p (HARDSUB INDO): Zippyshare | SafeFile | GDrive | Hxfile | Upstream | Hexupload | UserDrive |  Krakenfile| Streamlare
720p (HARDSUB INDO):  Zippyshare | SafeFile | GDrive | Hxfile | Upstream | Hexupload | UserDrive | Krakenfile| Streamlade
Episode 16
480p (HARDSUB INDO): Zippyshare | SafeFile | GDrive | Hxfile | Upstream | Hexupload | UserDrive |  Krakenfile| Streamlare
720p (HARDSUB INDO):  Zippyshare | SafeFile | GDrive | Hxfile | Upstream | Hexupload | UserDrive | Krakenfile| Streamlade
Episode 17
480p (HARDSUB INDO): Zippyshare | SafeFile | GDrive | Hxfile | Upstream | Hexupload | UserDrive |  Krakenfile| Streamlare
720p (HARDSUB INDO):  Zippyshare | SafeFile | GDrive | Hxfile | Upstream | Hexupload | UserDrive | Krakenfile| Streamlade
Episode 18
480p (HARDSUB INDO): Zippyshare | SafeFile | GDrive | Hxfile | Upstream | Hexupload | UserDrive |  Krakenfile | Streamlare
720p (HARDSUB INDO):  Zippyshare | SafeFile | GDrive | Hxfile | Upstream | Hexupload | UserDrive | Krakenfile| Streamlade
Episode 19
480p (HARDSUB INDO): Zippyshare | SafeFile | GDrive | Hxfile | Upstream | Hexupload | UserDrive |  Krakenfile| Streamlare
720p (HARDSUB INDO):  Zippyshare | SafeFile | GDrive | Hxfile | Upstream | Hexupload | UserDrive | Krakenfile| Streamlade
Episode 20
480p (HARDSUB INDO): Zippyshare | SafeFile | GDrive | Hxfile | Upstream | Hexupload | UserDrive |  Krakenfile| Streamlare
720p  (HARDSUB INDO): Zippyshare | SafeFile | GDrive | Hxfile | Upstream | Hexupload | UserDrive | Krakenfile| Streamlade
Episode 21
480p (HARDSUB INDO): Zippyshare | SafeFile | GDrive | Hxfile | Upstream | Hexupload | UserDrive |  Krakenfile| Streamlare
720p (HARDSUB INDO):  Zippyshare | SafeFile | GDrive | Hxfile | Upstream | Hexupload | UserDrive | Krakenfile| Streamlade
Episode 22
480p (HARDSUB INDO): Zippyshare | SafeFile | GDrive | Hxfile | Upstream | Hexupload | UserDrive |  Krakenfile| Streamlare
720p (HARDSUB INDO) : Zippyshare | SafeFile | GDrive | Hxfile | Upstream | Hexupload | UserDrive | Krakenfile| Streamlade
Episode 23
480p (HARDSUB INDO):  Zippyshare | SafeFile | GDrive | Hxfile | Upstream | Hexupload | UserDrive |  Krakenfile| Streamlare
720p (HARDSUB INDO):  Zippyshare | SafeFile | GDrive | Hxfile | Upstream | Hexupload | UserDrive | Krakenfile| Streamlade
Episode 24
480p (HARDSUB INDO): Zippyshare | SafeFile | GDrive | Hxfile | Upstream | Hexupload | UserDrive |  Krakenfile| Streamlare
720p (HARDSUB INDO):  Zippyshare | SafeFile | GDrive | Hxfile | Upstream | Hexupload | UserDrive | Krakenfile| Streamlade
Episodes 25
480p (Hardsub Indo): Zippyshare | HellaBYTE | GDrive | HXFile | Upstream | Racaty | PixelDrain | Krakenfiles | SafeFile
720p (Hardsub Indo): Zippyshare | HellaBYTE | GDrive | HXFile | Upstream | Racaty | PixelDrain | Krakenfiles | SafeFile
Episodes 26
480p (Hardsub Indo): Zippyshare | HellaBYTE | GDrive | HXFile | Upstream | Racaty | PixelDrain | Krakenfiles | SafeFile
720p (Hardsub Indo): Zippyshare | HellaBYTE | GDrive | HXFile | Upstream | Racaty | PixelDrain | Krakenfiles | SafeFile
Episode 27
480p (HARDSUB INDO): Zippyshare | SafeFile | GDrive | Hxfile | Upstream | Hexupload | UserDrive |  Krakenfile| Streamlare
720p (HARDSUB INDO):  Zippyshare | SafeFile | GDrive | Hxfile | Upstream | Hexupload | UserDrive | Krakenfile| Streamlade
Episode 28
480p (HARDSUB INDO): Zippyshare | SafeFile | GDrive | Hxfile | Upstream | Hexupload | UserDrive |  Krakenfile| Streamlare
720p (HARDSUB INDO):  Zippyshare | SafeFile | GDrive | Hxfile | Upstream | Hexupload | UserDrive | Krakenfile| Streamlade
Episode 29
480p (HARDSUB INDO): Zippyshare | SafeFile | GDrive | Hxfile | Upstream | Hexupload | UserDrive |  Krakenfile| Streamlare
720p (HARDSUB INDO):  Zippyshare | SafeFile | GDrive | Hxfile | Upstream | Hexupload | UserDrive | Krakenfile| Streamlade
Episode 30 End
480p (HARDSUB INDO): Zippyshare | SafeFile | GDrive | Hxfile | Upstream | Hexupload | UserDrive |  Krakenfile| Streamlare
720p (HARDSUB INDO):  Zippyshare | SafeFile | GDrive | Hxfile | Upstream | Hexupload | UserDrive | Krakenfile| Streamlade
Stream Juga Drama Korea & Asia lainya di web: Drakorindo – Download Drama